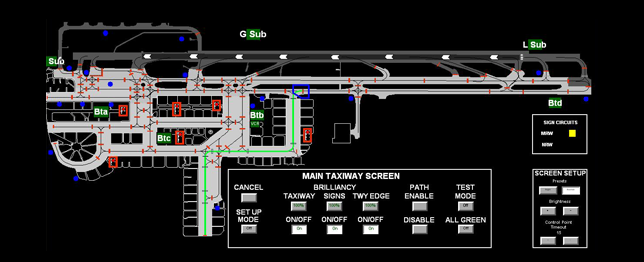 SmartControl Design
SmartControl is predominantly a PC based system, consisting of a number of standard elements, each of which is repeatable and can be 'plugged together' in various combinations. The system architecture can be designed to specifically meet the needs of the airport as well as any development plans of the future. By utilising a topology database to hold all of the airport specific information, the SmartControl system allows any airfield modifications to be carried out simply and safely by airport engineers without any need for costly software changes.
SmartControl Features
SmartControl can offer customers a range of features, all of which are designed to provide the functionality required to operate at maximum efficiency, including:
• Control and monitoring across a full range of CCR functionality via hardware, PROFIBUS, dual PROFIBUS or Ethernet
• Provides conventional desk or touchscreen operation with remote brilliancy selection and control
• Clear, easy to understand human machine interface
• Switching and monitoring of tungsten halogen and LED lighting
• Supports multiple runway control, runway end selection and taxiway to runway conversion
• Provides full SMGCS routing
• Runway stop bar control and monitoring
• Runway incursion detection via airfield sensors
• Automatic Lead-On switching in accordance with FAA practice
• Full taxiway guidance with full "follow the green" implementation
• Adjacent lamp failure detection
• Monitoring, analysis and logging
SmartControl Maintenance
Due to the amount of equipment in operation on an airfield at any one time, maintenance activities are a critical part of airport life. The SmartControl system has been designed to provide both airport engineers and ATC staff with detailed airfield information, including status information for all associated PLC's and CCR's, which when selected, can reveal further information to identify the exact cause of any problems and help to reduce time spent on costly maintenance work.
The SmartControl maintenance interface provides an airfield overview and provides comprehensive maintenance data and statistics, including:
Hours run
Hours failed
Brilliancy hours run (for each level)
I2t value
Number of switching operations
All performance information is logged into a relational database which forms a fundamental part of any SmartControl system. This is accessed via the engineering interface and allows airport staff to query the system, producing information which can improve pre planning of routine maintenance procedures, maximising efficiency of the engineers and minimising airfield disruption:
'How many centreline segments had an impaired fault over the last two weeks?'
'What is the average repair interval for a severe stop bar fault?'
'How many segments have exceeded 90% of their design life?'
The engineering interface, provided for the system manager, handles general housekeeping, such as database saving/retrieving and archiving, as well as a "Black Box" log of all airfield circuit activities. The Black Box log provides engineering staff with the ability to call up the stored logs of every control system activity, including individual button selection which can be traced right through the command cycle, including back indications.
The Intel X86 workstations are distributed across the airfield substations to form part of the SmartControl system, and are linked together via a highly reliable "self healing ring" of optical fibre. The arrangement of the workstations significantly enhances security and provides each substation with the ability to control the entire system if required.
Built on experience, designed for the future
ATG Airports provide a comprehensive range of airfield lighting solutions for clients all over the world. Our range of airfield lighting includes:
LED and tungsten halogen airfield luminaires for runways
LED and tungsten halogen airfield luminaires for and taxiways
Approach lighting
Threshold lighting
PAPI lighting
Taxiway guidance lighting and signs
Airfield Lamps
Obstruction lighting
We also supply supplementary products including, AGL cable, AGL transformers and connector kits.
ATG Airports can provide onshore and offshore helipad lighting, wind beacons, and a wide range of obstruction lighting to mark high-risk areas and obstacles.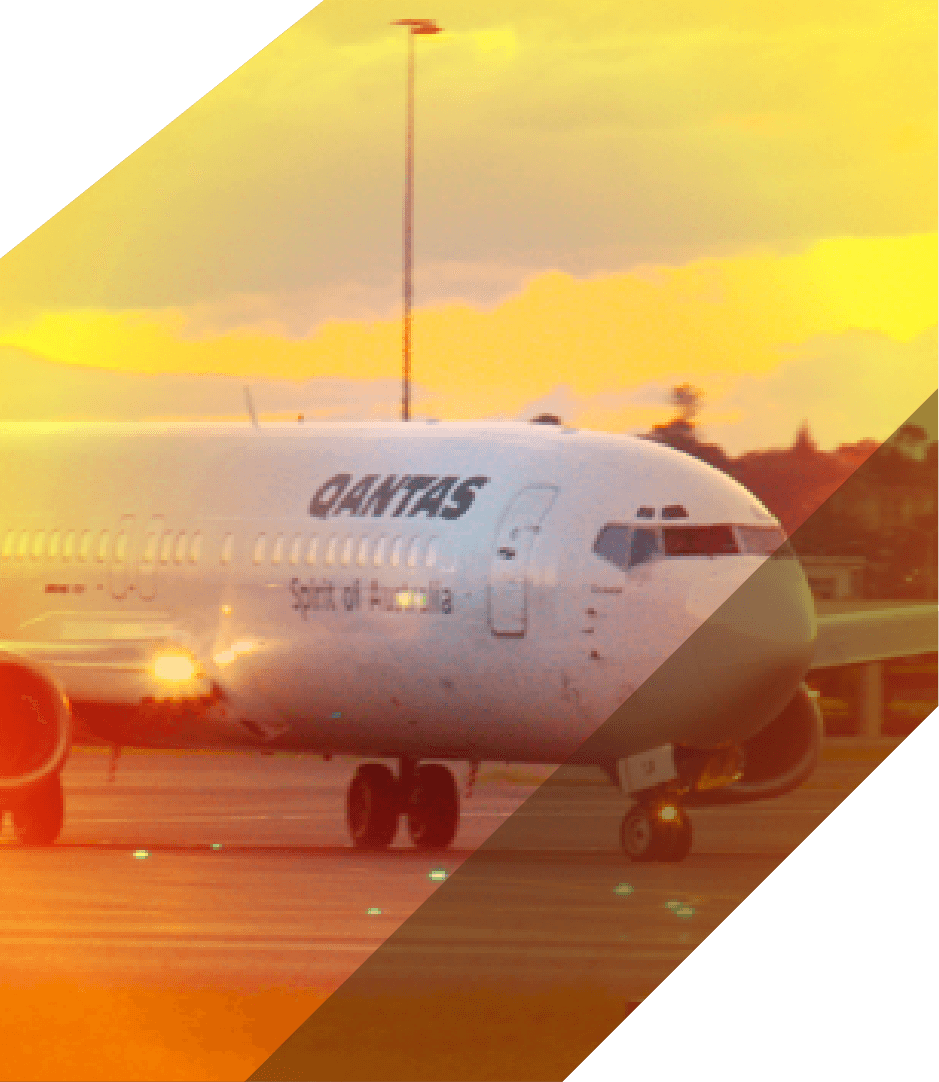 LED airfield lighting
Regional airports, airstrips and military sites now have more options to benefit from LED lighting. PEARL, a medium intensity LED lighting system, is specially designed for visual approach aerodromes.
POLARIS offers the flexibility of portable LED lighting to help you meet the needs of your airfield fully.
Airfield lighting features and benefits
Airfield lighting enquiry
Fill out the form below and a member of the atg team will respond within 48 hours.
"*" indicates required fields