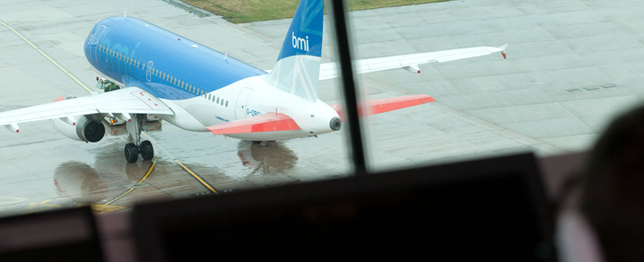 Remote intelligent lamp switching & monitoring unit
The atg airports SmartSwitch is a state of the art individual lamp control and monitoring system, providing reliable communication over a dedicated multi drop serial link.
By operating independently of the series circuit and all of the system design and installation issues associated with airfield power line carrier systems, this mature and proven technology has a worldwide base with hundreds of thousands of communications links, ensuring operations can be maintained at the world's busiest airports.
As an essential component of a Surface Movement Guidance Control System (SMGCS) or A-SMGCS system, the SmartSwitch offers full individual lamp control with true back indication for safe monitoring of runway, taxiway stop bars and lead-ons, and can also provide adjacent lamp fault detection.
CCR circuits can accommodate any mix of SmartSwitched and non-SmartSwitched fixtures – minimising the need for expenditure during installation
Power consumption of less than 2W – helping to improve airport efficiencies
Each unit is capable of being installed in FAA L-867/L-868 deep bases as well as pits.
Provides switching and monitoring of the latest LED technology
Rugged unit is fully encapsulated to enhance reliability
Field Sensors can be integrated into the SmartControl system via I/O remotes for detection and transmission of local surveillance information regarding aircraft and vehicle positions. By continuously reporting status of the lamps to the maintenance centre and indicating the exact location of a defective lamp, the SmartSwitch enables quicker corrective maintenance at the airport. In the case of two defective adjacent lamps, an alert is immediately activated in accordance with ICAO Annex 14 requirements for CAT II/III operations. Each SmartSwitch unit provides data on the following functions:
Switching and monitoring of various airfield lighting devices using single or dual units
Failed lamp detection and location identification
User configurable fail safe modes
Auto-recover on fault clearance, avoiding the need to reset at substation