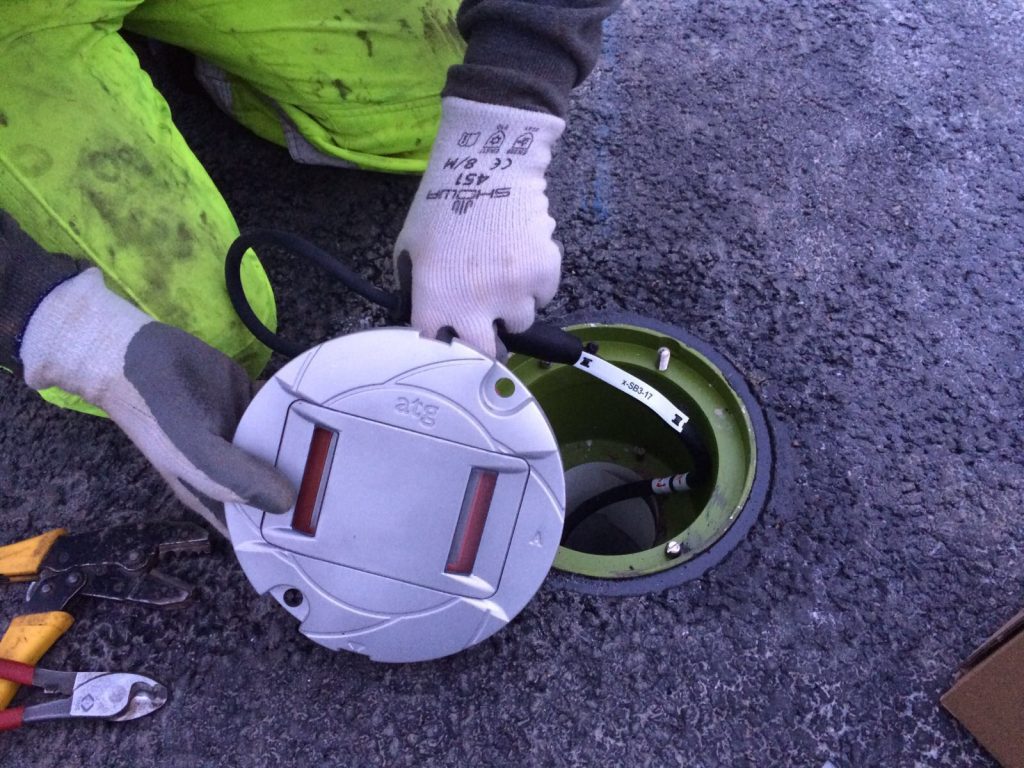 Taxiway Upgrade – London Luton
posted by:

atg airports marketing
London Luton Airport are currently upgrading the infrastructure of the taxiway and apron hard standing facilities. This involves taxiway extension, new stands and new taxiway routes. The aim behind this rational is to enable the increase of taxiway movements, providing a quicker travel time from runway to stand, all to accommodate the growth in passenger number expected over the coming years.
One of the new routes, Bravo Taxiway, has been under construction for the past few months, and the electrical and airfield lighting installation is being undertaken by atg's Turnkey Solutions team. Phase 1 on the project has just been handed over, and this included the supply and installation of Micro 200 CCR's, Clearway signs, Apollo wig wag units, and IRIS LED taxiway centre line lighting. The SmartControl system has also been modified to accommodate the new taxiway routes, and communications to the new CCR's being achieved by SmartGateway control.
Phase 2 is due to commence in November, and the project manager, Adam Scofield, has indicated that this will be a challenge for the team as the work is due to be completed with a run of 20 consecutive night shifts. However, having done similar work in such a restricted period, Adam, is confident of delivering the project in a timely manner.