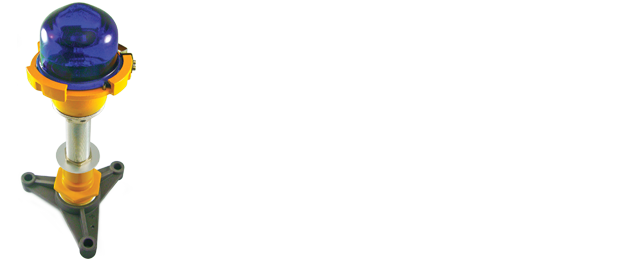 Taxiway Edge Light - ZA216 & L-861T
Product Description
The ZA216  is an Omni-directional tungsten halogen taxiway and apron edge fitting for CAT III all weather operation airfield ground lighting (AGL) systems. Suitable for use in 6.6A airfield lighting circuits normally supplied from 1 x 45W isolating transformer. Power consumption varies between 30W and 45W depending upon type of lamp selected.
Certified to Latest Standards
As a taxiway edge light:
ICAO Annex 14, clause 5.3.17
FAA FAA L-86IT
CAA CAP168 Table 6A/1 item 8
BSI BS3224 Part 4, elevated fittings
NATO STANAG 3316
Features
Lightweight and robust due to its

predominantly aluminium alloy construction which also gives good corrosion resistance.  

Removal of glass dome for lamp replacement or maintenance achieved without the need for any tools due to the simple bayonet fit of the glass.  

Ball joint mounting arrangement facilitates levelling of the light on installation.

Choice of mounting stems available (M32 threaded or 25mm (1") plain).

Mounting stem compatible with 2" BSP Mounting using frangible coupling. 

Frangibility inherent in the M32 threaded mounting stem.  

Smooth outer glass surface resists build up of dirt.  

Bi-pin or PK30D lamp options.  

Optional lamp by-pass device can be fitted if required. 

Powder coat paint finish in golden yellow. 

IMM available on request. 

Lamp life no less than 1000hrs.
Typical installation methods
On a 204mm (8") dia. ground mounting plate 

On a FAA L867 type base can

On a FAA type frangible coupling 

On a ground mounting spike