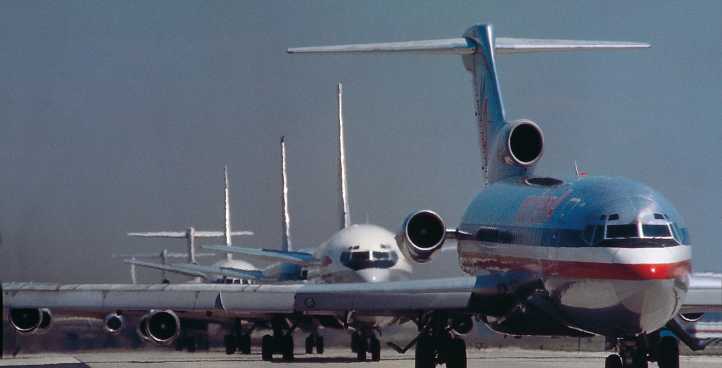 A-SMGCS - Advanced Surface Movement Guidance & Control Systems
An A-SMGCS system involves many different functionalities which contribute to support the safe, orderly movement of aircraft and vehicles on airfields. The A-SMGCS system also takes into consideration the circumstances with respect to the density of traffic, the complexity of the airport layout, and considering the demanded capacity under various visibility conditions, independent of line-of-sight connection between the controller and aircraft or vehicles.
The A-SMGCS is more than just different hardware systems working in conjunction with each other. It includes working procedures and at the lower levels aims to deliver improved awareness to air traffic controllers. At higher levels of implementation, the system aims to deliver safety nets to prevent imminent or actual hazardous situations from developing into major incidents or even accidents. The A-SMGCS system also includes conflict detection and resolution, planning and guidance information for pilots, as well as controllers, and detecting and indicating the position of potential hazards.
Levels of Implementation
This type of A-SMGCS system provides surveillance, routing, guidance for the control of vehicles and aircraft in order to maintain a declared surface movement rate. This has to be achieved under all weather conditions while maintaining the required level of safety.
The standards in ICAO defines 4 levels of implementation for an A-SMGCS system based on the complexity of the airfield layout and traffic density:
A-SMGCS Level 1 (Enhanced Surveillance)
This makes use of improved surveillance and procedures, covering the manoeuvring area for ground vehicles and the movement area for aircraft. The procedures concern identification and the issuing of instructions and clearances by air traffic control.
A-SMGCS Level 2 (Surveillance + Safety Nets)
At this level, further safety systems are added that are designed to protect runways and the chosen areas along with associated practices. appropriate warnings and alarms are created for the controllers the in case of any conflicts between vehicles on runways and aircraft incursions into restricted zones.
A-SMGCS Level 3 (Conflict Detection)
The detection of all conflicts in the movement areas as well as improved guidance and planning for use by controllers is involved within this level.
A-SMGCS Level 4 (Conflict Resolution, Automatic Planning & Guidance)
Pilots and the air traffic controllers are provided with resolutions by the mean of automatic planning and automatic guidance to resolve conflicts.
By interfacing the appropriate control systems into the SmartControl airfield lighting control infrastructure, atg airports are able to provide a full advanced surface movement guidance system. For further details and discussion on this please register below.
If you would like to learn more about atg airport's A SMGCS, it's benefits and features, please get in touch now and a member of our team will be ready to discuss your questions. Give us a call on 01942 685555 or fill in the enquiry form on this page.