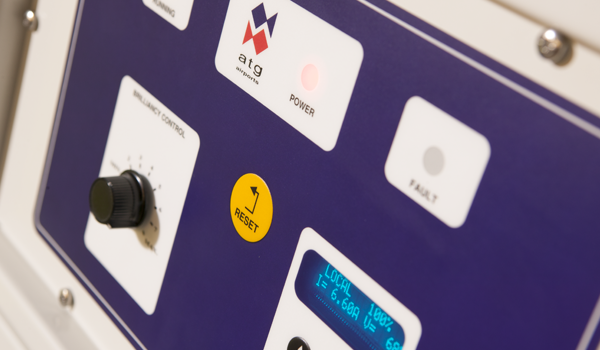 Product Description
The Micro 200 CCR is the latest CCR development from atg airports, providing a sinusoidal output at near unity power factor. The CCR has been specifically designed to be compatible with LED type airfield lighting fixtures and is available in a range of sizes from 2.5 KW to 10 KW without the use of fans or up to 15 KW using forced cooling.
Tested to Latest Standards
The Micro 200 CCR has been thoroughly tested for reliability and function, and is compliant with all international standards, including:
FAA AC150/5345-10F

ICAO Manual Part 5

CAA CAP 168

IEC 61822
Features
Employs Pulse Width Modulation (PWM) Control of an IGBT H bridge to produce a sinusoidal output current wave form and near unity power factor at all brilliancy levels

Delivers a substantial improvement in the harmonic content of the supply current

Uses the same cubicle footprint of previous designs, keeping floor space requirements to a minimum

Micro-controlled Display allowing extensive CCR monitoring and diagnostic information to be presented to Engineers and Technicians. This can include:

Output current value

Brightness step

% of maximum output

Alarm text description

Number of failed lamps

Hours run counter

Insulation reading

Power analysis
Discover more about the functionality and technical specifications of the Micro 200 CCR in our data sheet.
View our full range of airfield lighting power solutions here.