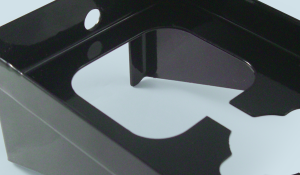 Product Description
The main failure of an AGL circuit over time, will more than likely be water ingress through any cable joints. Although we can use many different joints that all help prevent ingress, it is commonly known that water will eventually breakdown the barrier.
However, to go one step closer to reducing water it is recommended that all joints, where possible should be lifted out of any standing water. Within the pit, this can be achieved by the use of a transformer mounting bracket installed in the pit. These mounting brackets, now commonly known as 'pit furniture', are designed for various isolating ground transformers and lamp switching or monitoring devices.
Even though transformer brackets are not essential, ATG's pit furniture is still manufactured to meet BS 1449, and is fabricated from 2mm thick mild steel and finished with a polypropylene alloy to protect against corrosion.
Not only does the bracket allow for the transformers to be kept out of standing water it also assists in the identification from other transformers that may be collocated. All this helps to reduce the time spent fault finding, the ingress of water, and safety where multiple circuits are fed from one pit.