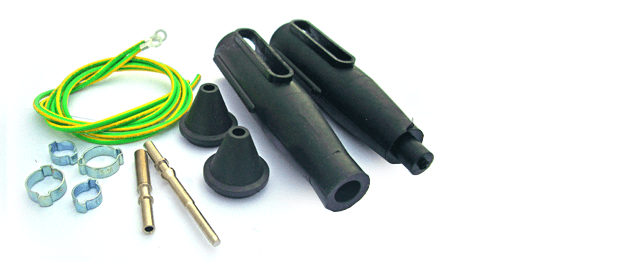 Product Description
Primary Connector Kits
To provide separable waterproof connections between all classes of armoured or un-armoured airfield lighting cable and polychloropene encapsulated transformers. Or to make separable waterproof splice in all classes of armoured or unarmoured airfield lighting cable.
Each kit contains a plug housing and a receptacle housing, two crimp applied connectors for screen and SWA continuity and a crimp applied electrical pin and socket, manufactured to FAA specification L-823. It can be connected to any cable of core diameter up to 10mm2 or 8AWG, and outside overall diameter up to 21mm. It is filled with a fast curing resin, which gives the guarantee of complete dielectric strength and water tightness. Earth connection of the outer armouring shall be made with a closed sleeve connection to the earth cable (provided).
One kit is required for each splice or transformer installation. Full installation instructions are provided with each complete kit.