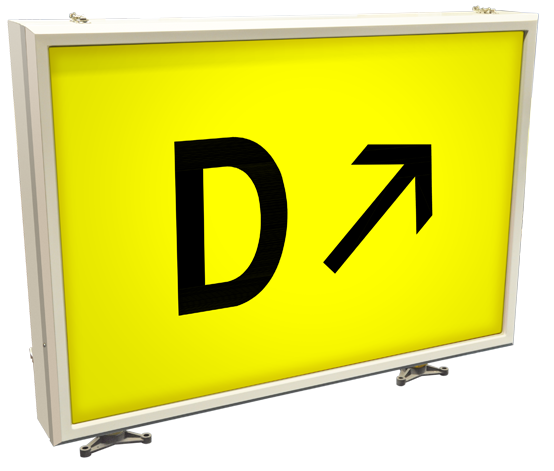 Product Description
Information signs are signified by yellow characters on a black background (location signs) or black characters on a yellow background (destination signs) and are used to provide additional guidance to pilots manoeuvring aircraft on the ground.
LED Technology is utilised in all mandatory signs, information signs, RHAG markers, IRDM and Stand Number Indicator Boards.
IRIS signs are designed to operate over the current range from 2.8 to 6.6 Amp for standard constant current AGL circuits via a suitable series isolating transformer or, optionally, 230V mains supply signs can be either 50 or 60 Hz operation. Standard series circuit transformers can be used for 6 or 12 amp circuits. An external FAA style moulded plug is supplied as standard for connection to AGL circuits.